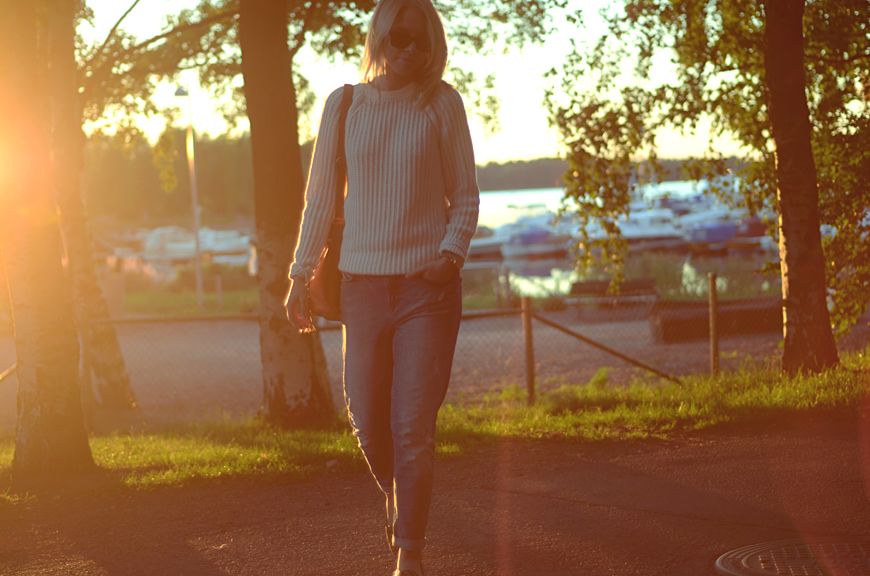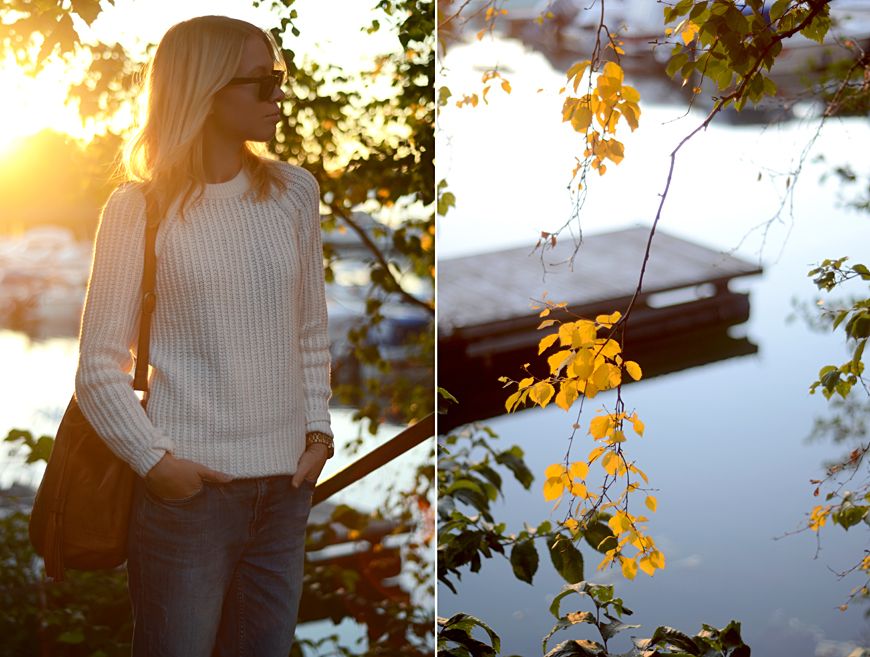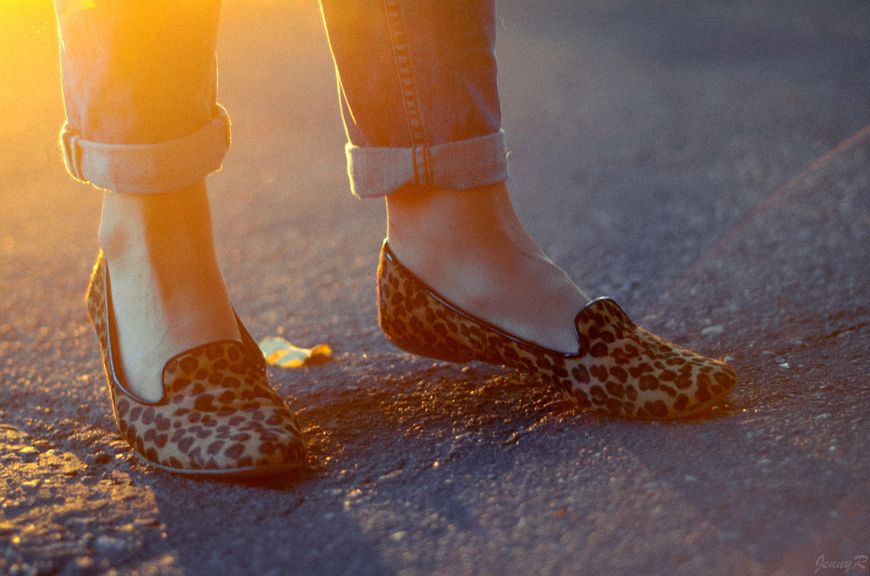 We still have warm days but the evenings are getting colder. But I actually think it's really cozy with sweater weather!
I recently bought this white sweater from H&M Men and I'm just loving how simple it is.
I tend to find myself at men's department always when I'm looking for a sweater. I've also noticed that they often have a better quality on them too. Womens sweaters in H&M are mostly acrylic or a blend of acrylic and something else, when men's sweaters are usually cotton or cotton/wool blend. I wonder why it's like this?