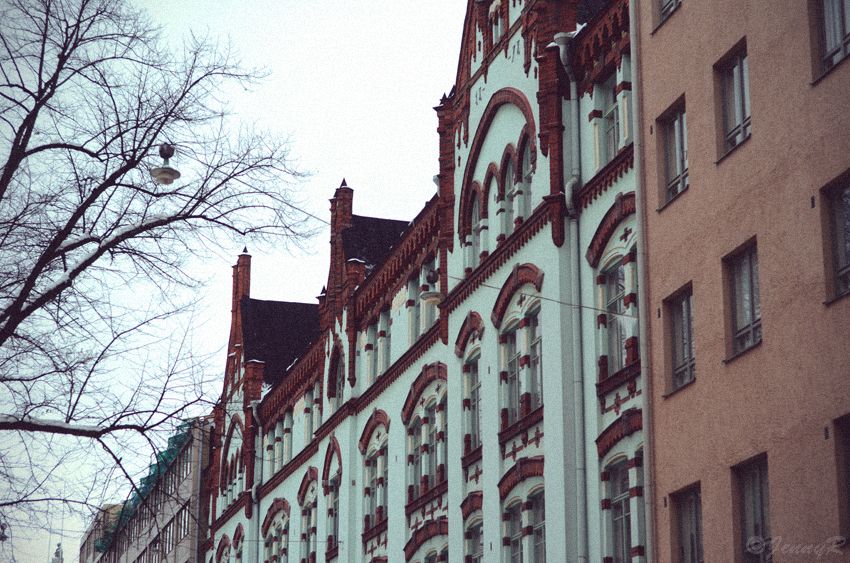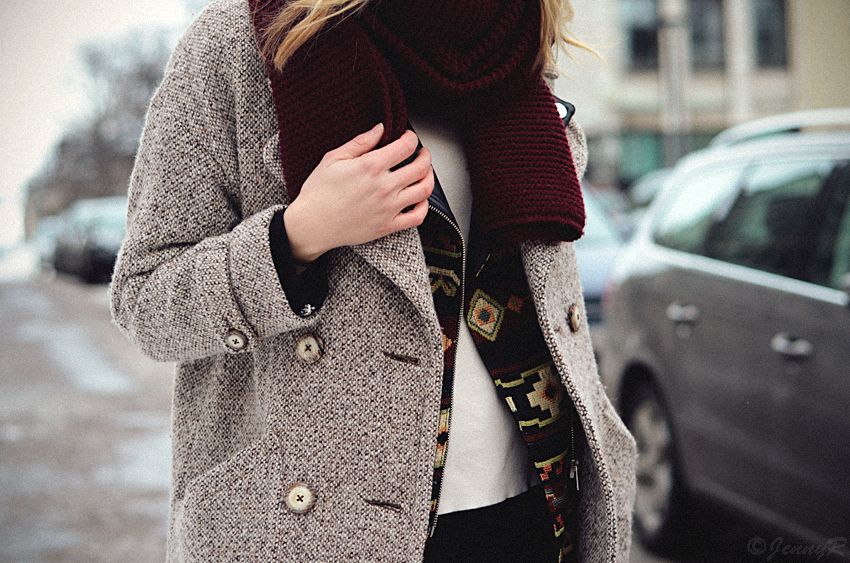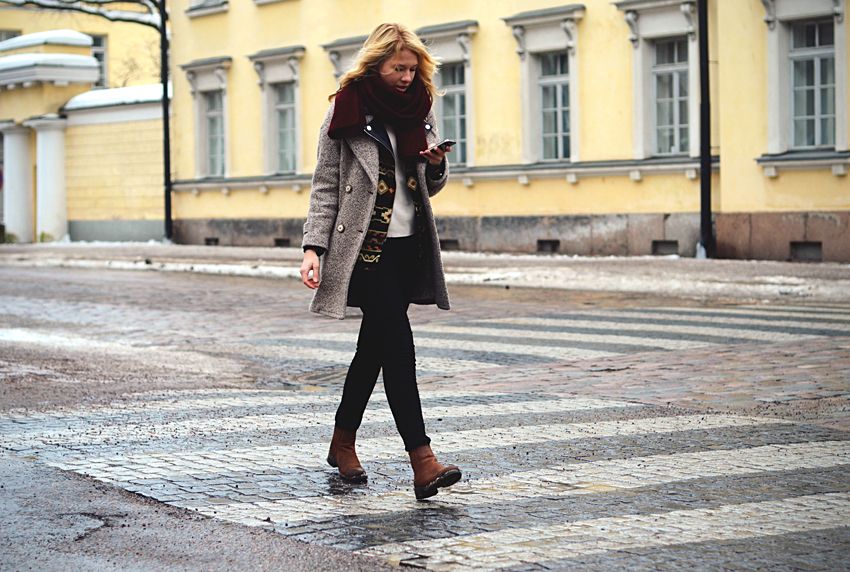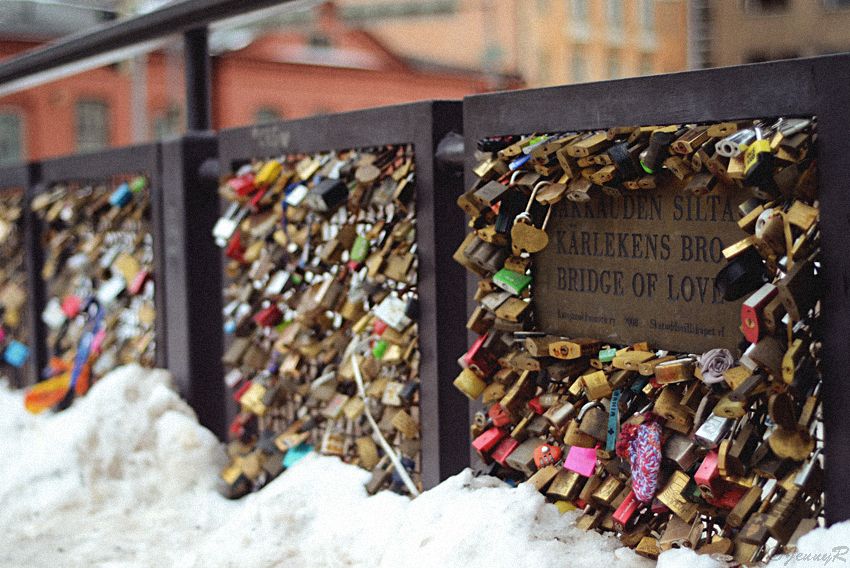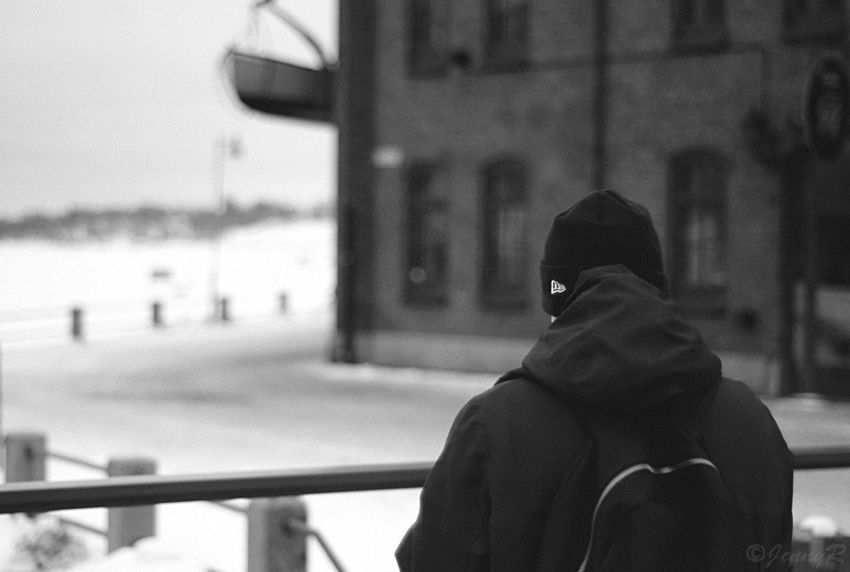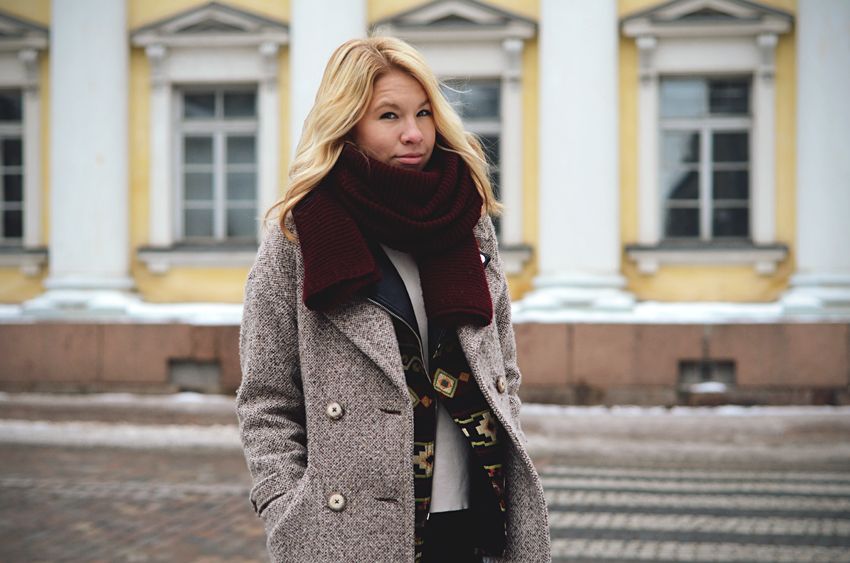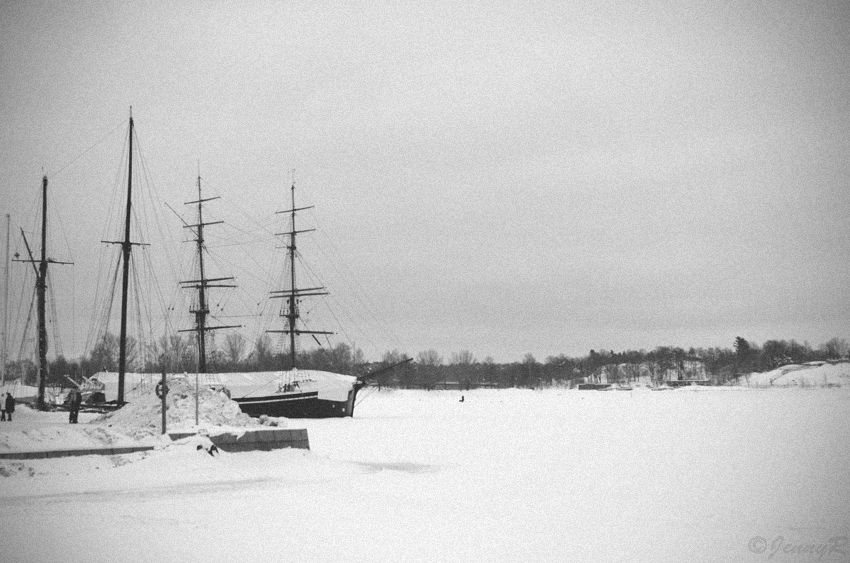 My holiday is at its end, but I'm not sad at all... okay, maybe just a little! I had such a wonderful week full of activities and I feel like I'm fully charged for the spring now.
There's no sight of spring yet though. Today was just another typical gray day outside, but I decided not to let it bring me down. Instead I went out for a walk with my love, to breathe in the life of our city. We found our way to the
Bridge of Love
. There were so many different locks, it was really fun to read them... so much love!