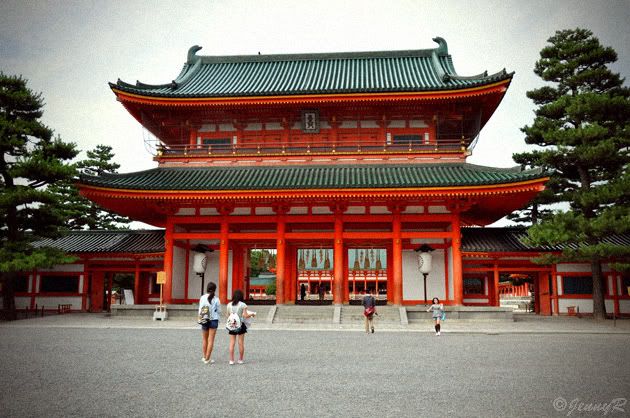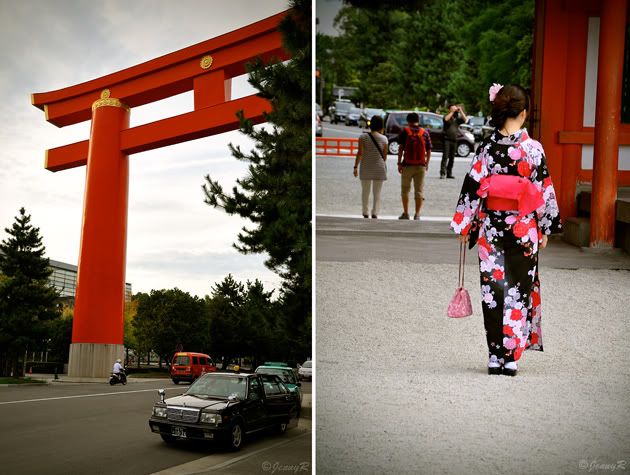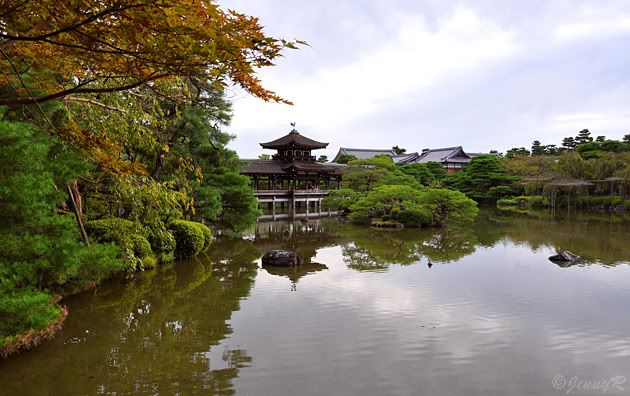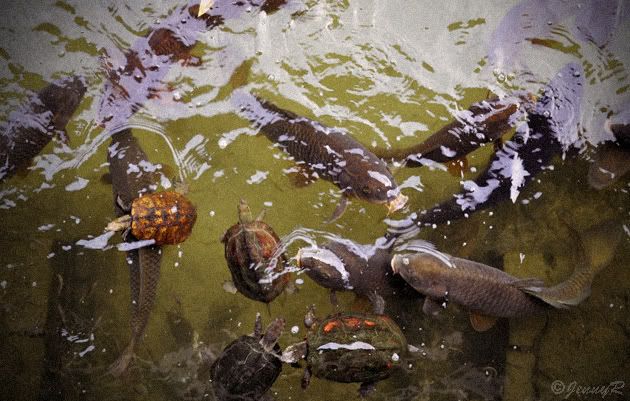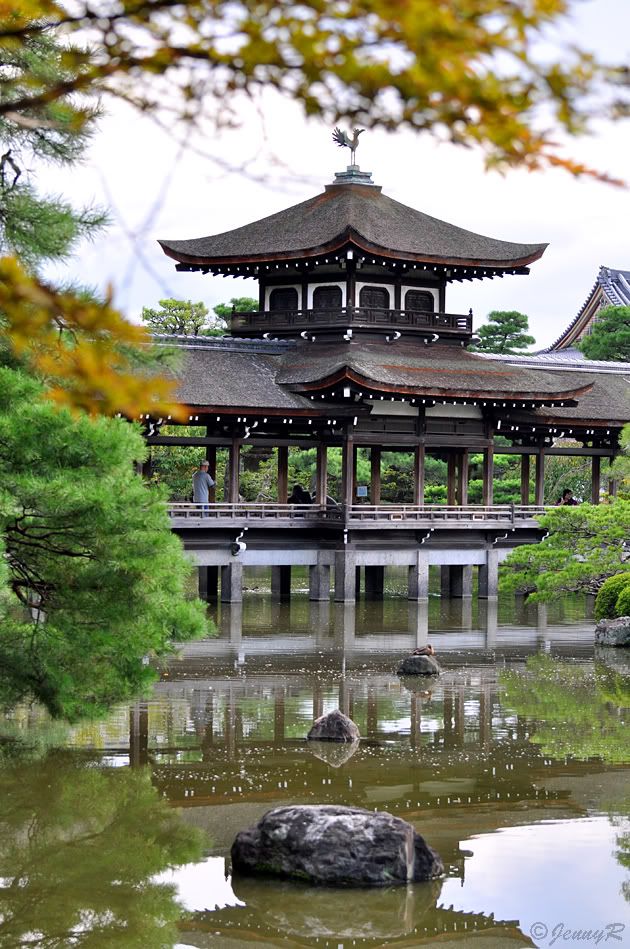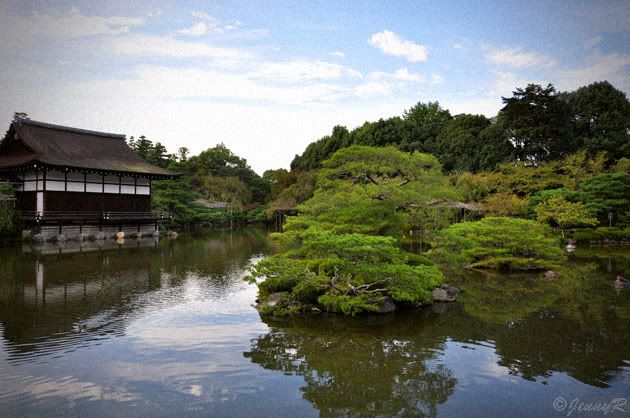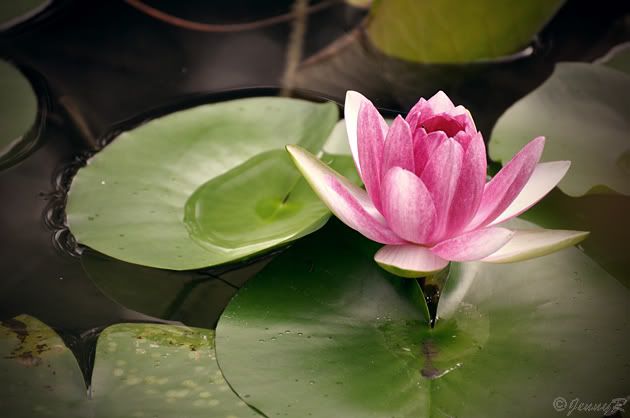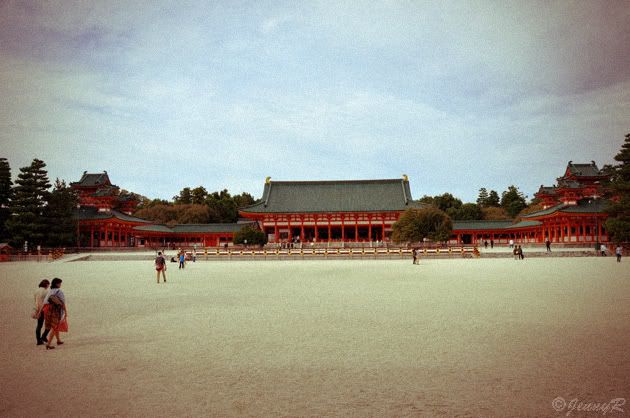 Oh no, I'm not done showing you guys photos from my trip to Japan in October, hah! I took so much photos there and I just want to share the beauty of the country with you:) Hope you don't get tired of these..
Anyways, this Heian-Jingu shrine was the last one we visited in Kyoto and it really blew me away. It was s
o big and red
and the
really white sand on the plaza
was blinding us when the sun hit it. Behind the big red shrine there was a really beautiful garden with plants, ponds and traditional buildings. At the bigger pond
you could also feed the fish and the turtles
, which was really fun! We stayed there for quite a while, just relaxing and enjoying the beauty of the garden.
Btw can someone tell me what they are trying to say on the
"please, mind your step"
sign..
hehe.. I think it was kind of cute... :)