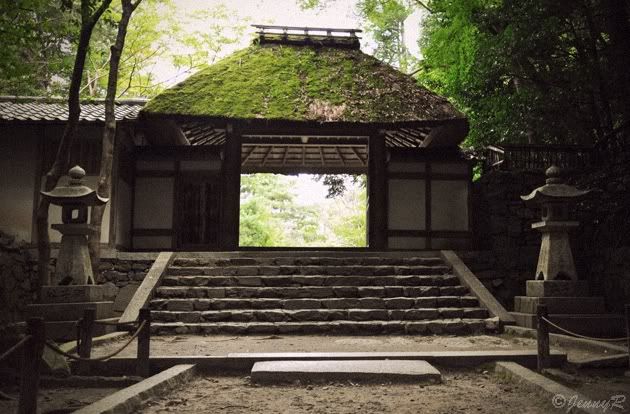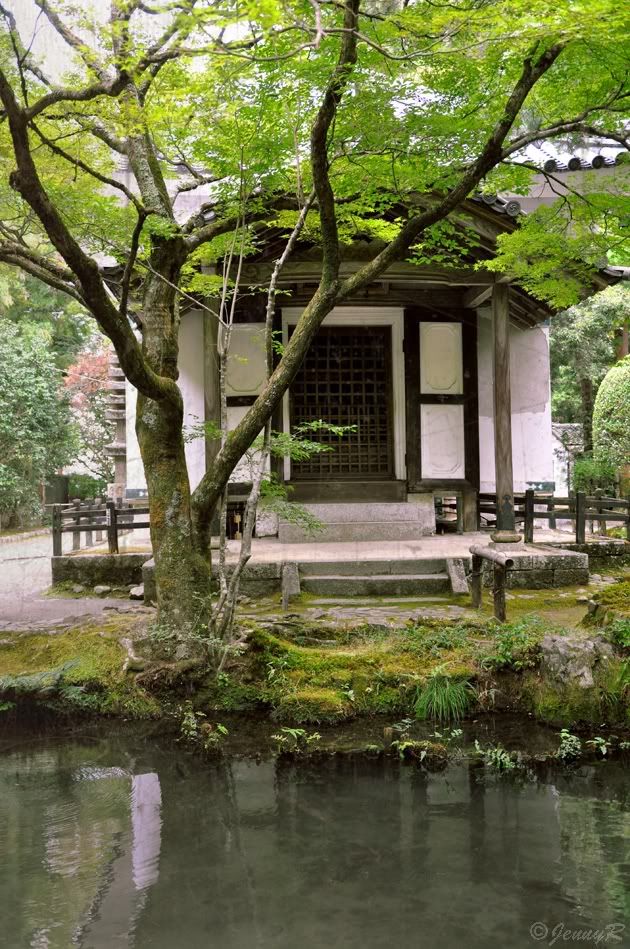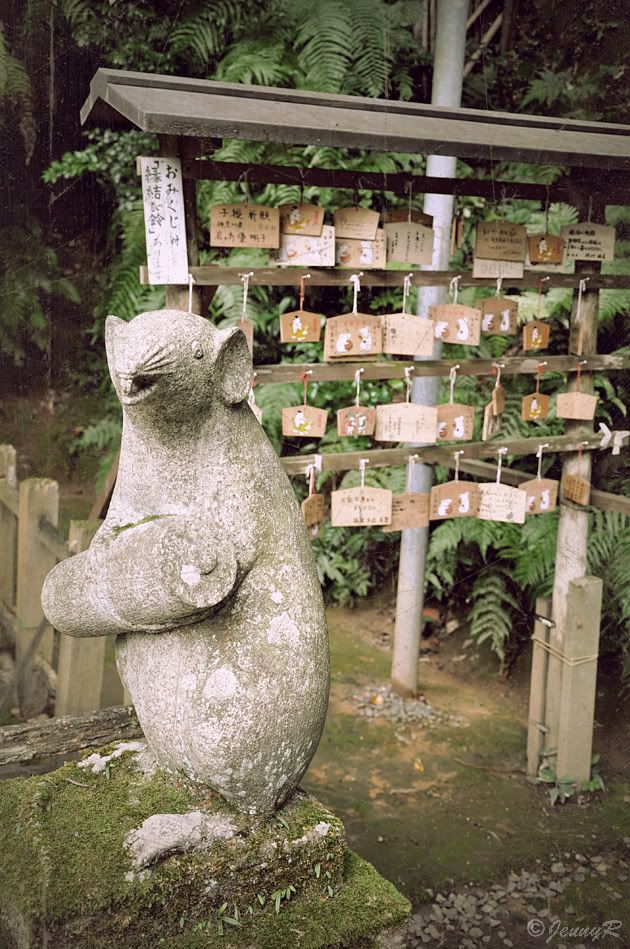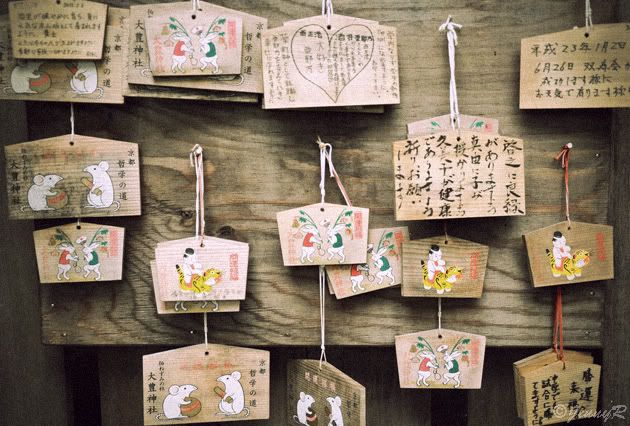 Earlier I posted some pictures of the beautiful
Ginkaku-ji temple
in Kyoto and now here we have some smaller temples not far away from Ginkaku-ji. The first one is
Honenin temple
, which was found in
1681
and you could definitely see that
it was a really old place!
There was a certain feeling,
very quiet and mystical place
. The second one was actually not a temple but a shrine, a very cute shrine if you ask me. It's called
Otoyo Shrine
and it had mice statues to guard the shrine. It is said that mice bring the
health, long life
and
happiness!