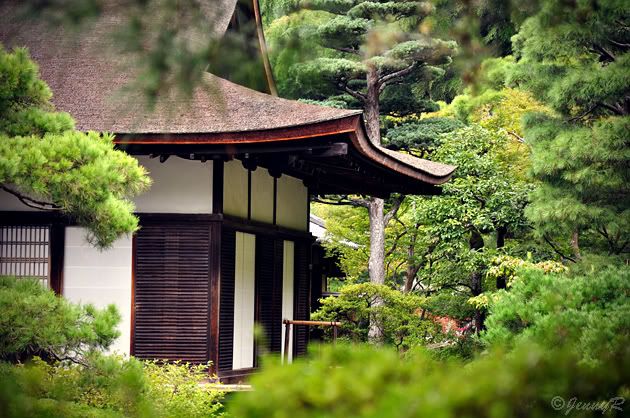 Ginkaku-ji
the
"Temple of the Silver Pavilion"
was definitely my favorite temple of them all we visited in
Kyoto
. It was built in the style of the famous
Golden Pavilion
(a temple fully covered in gold)
, but was never completed with a matching cover in silver, so the name is just kind of a nickname for the temple. I think the
Japanese garden
around the temple was absolutely the best part.
It was so green and so beautiful
, that
I just wanted to stay there for the whole day and admire the nature!
But we had few other temples ahead of us to see that day, so we continued our way...