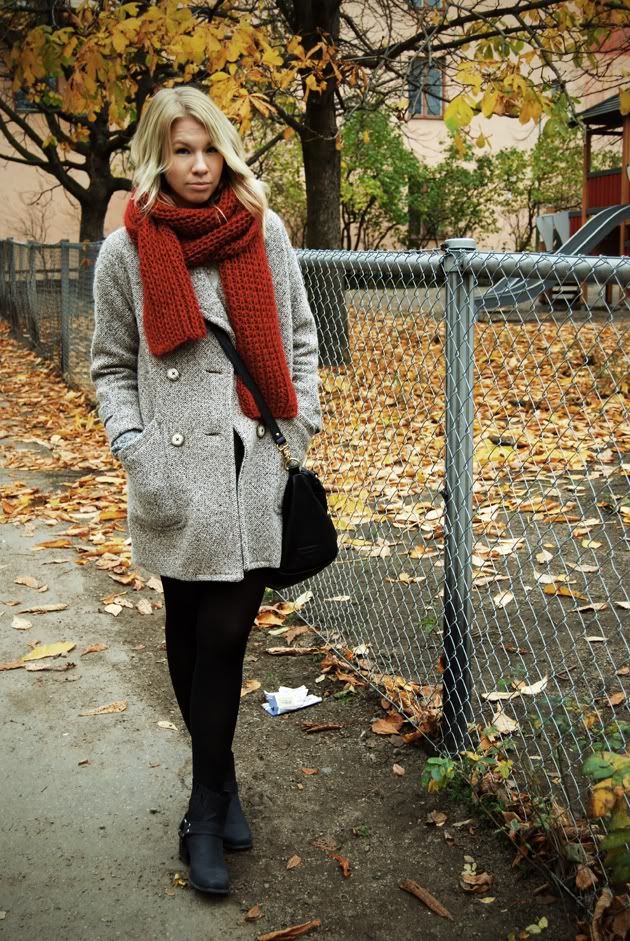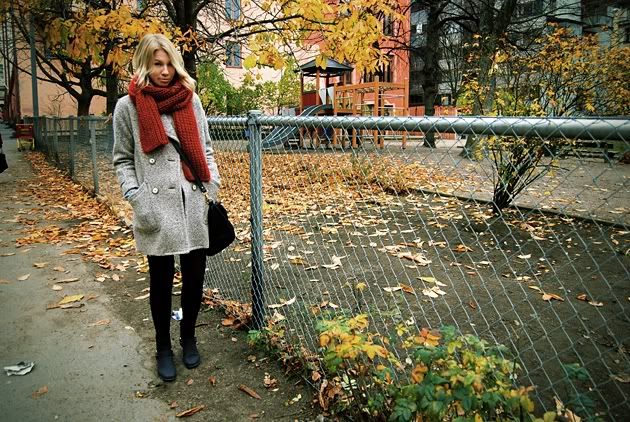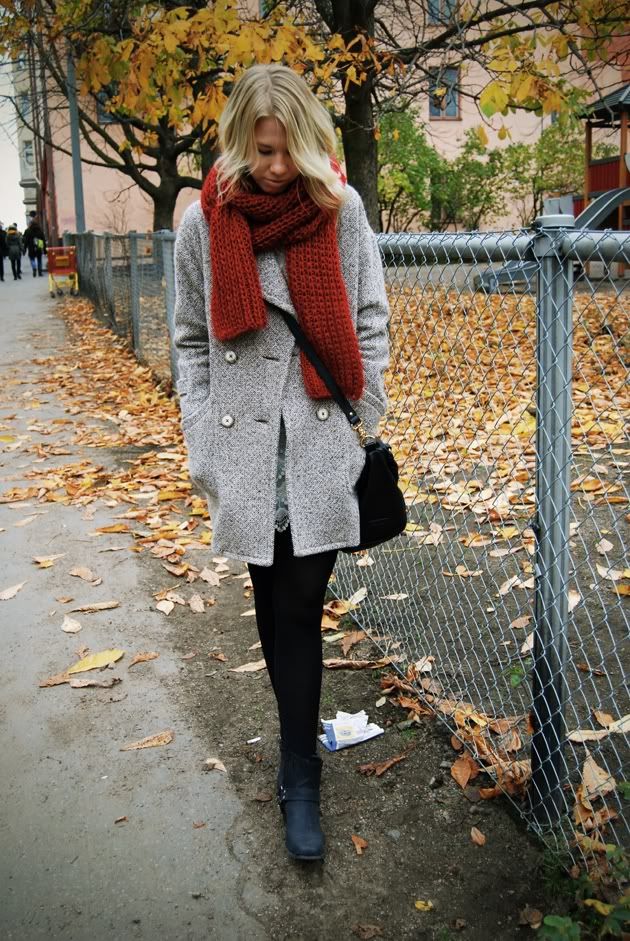 My red scarf that I bought last year has kept me warm during these November days.
I usually avoid wearing red
, because I wore that color waaay too much when I was a teenager and it gives me creeps nowadays. But I think
I've secretly started to like red in accessories
, like this scarf... and it also cheers up the grey days!