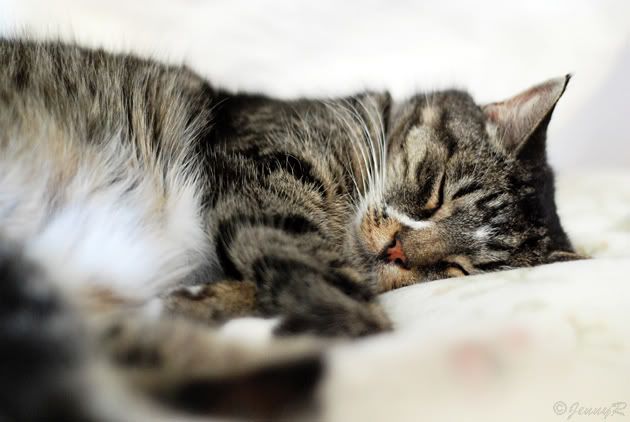 These two pictures that I took of my mom's cats describe my feeling more than well right now.
I'm sooo sleepy today!
I've had an
amazingly good holiday week
and the time has gone really fast, but that's how it is when you're having fun! Luckily I'm going to have one more
week off in September
when I'm
off for a trip.
Cool to have something to wait for! But of course you should never forget to
enjoy each day like it's your last.
Cheesy yes, but so true!
;)