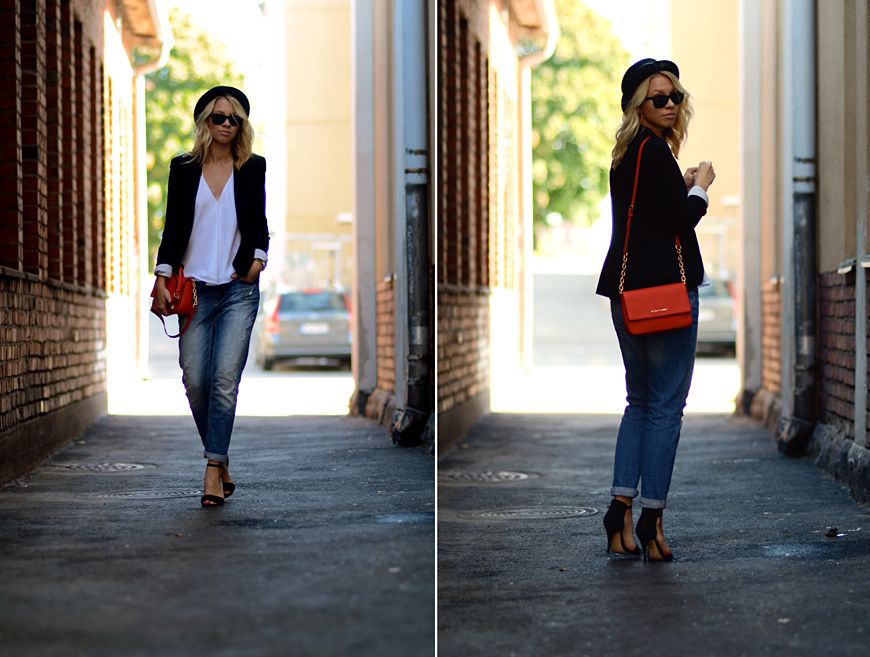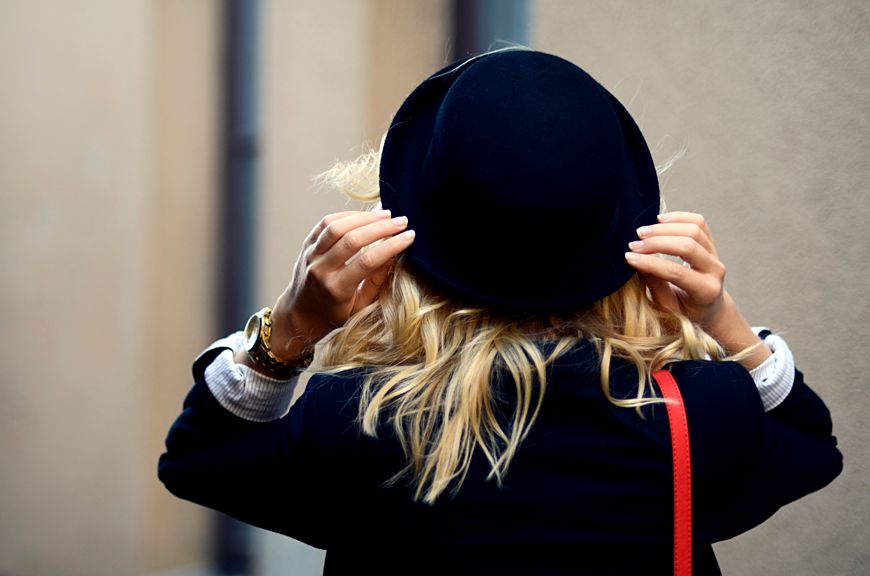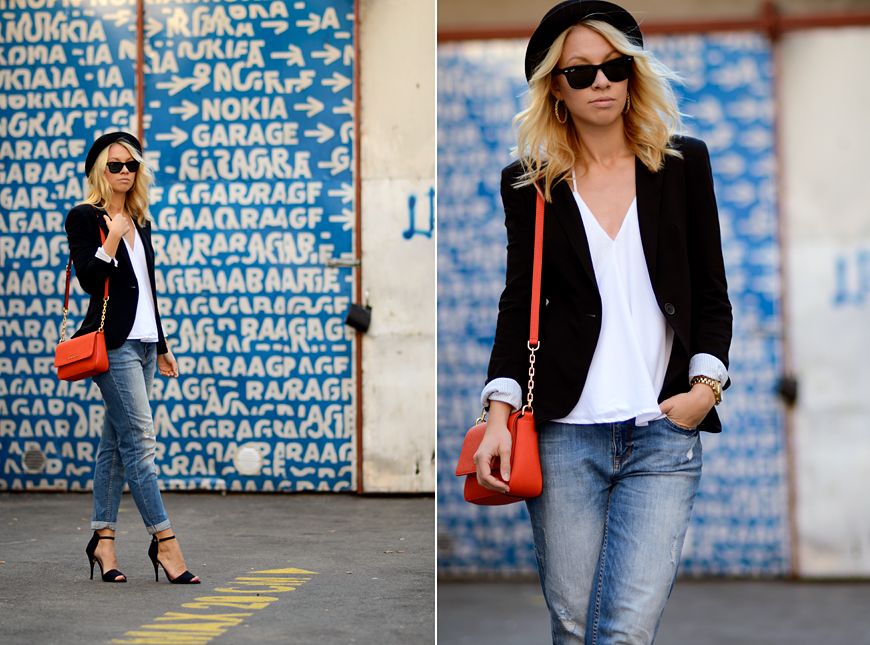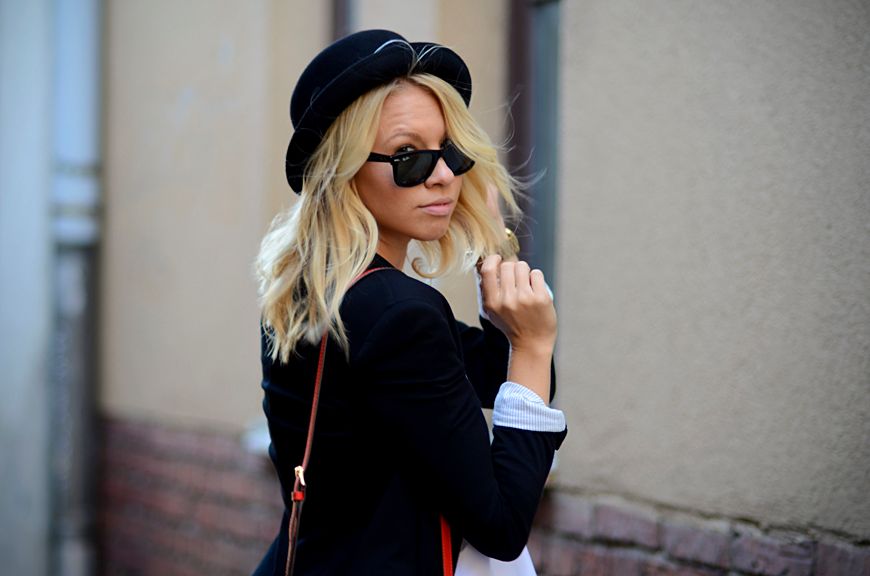 blazer Zara / top Estradeur / shoes Nelly.com / jeans

and

hat H&M / sunglasses Ray Ban / bag Michael Kors
Well hello, hello October! The cold weather is here again and every year I get in a shock, I'm definitely not made for cold weather. I've been walking around in big sweaters and scarves, nothing inspiring. Luckily I had this outfit saved from some weeks back, wearing my favorite bag.
I had secretly been dreaming of a red bag for a longer time, which was weird because I've always hated red bags. They usually gave me a vibe of cheapness for some reason. So I really didn't take my little dream so serious... until one day in the city, when I stumbled on this bag at the store. It was love at first sight. Perfect shade of red, clean simple look with beautiful golden details. It made me blush and giggle with it's elegance and before I knew it, it was mine. Material love at it's best for sure!