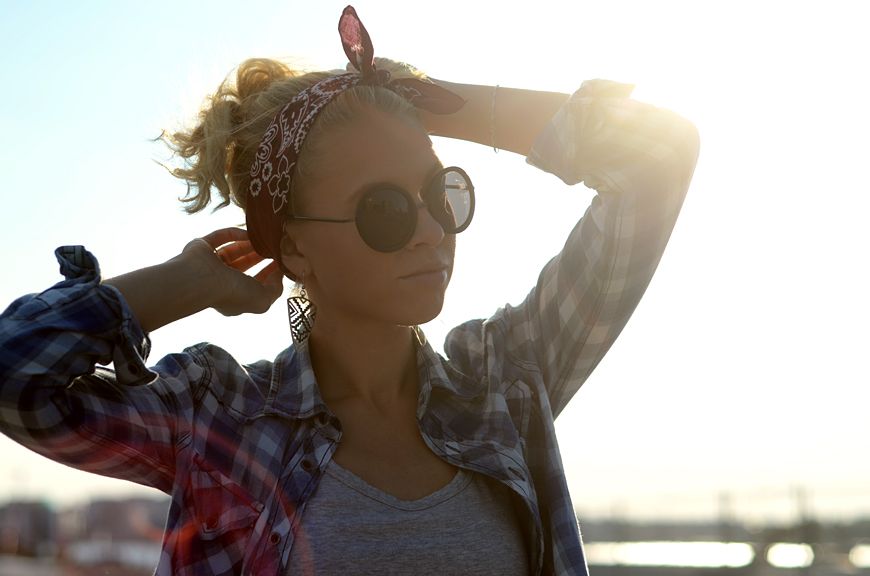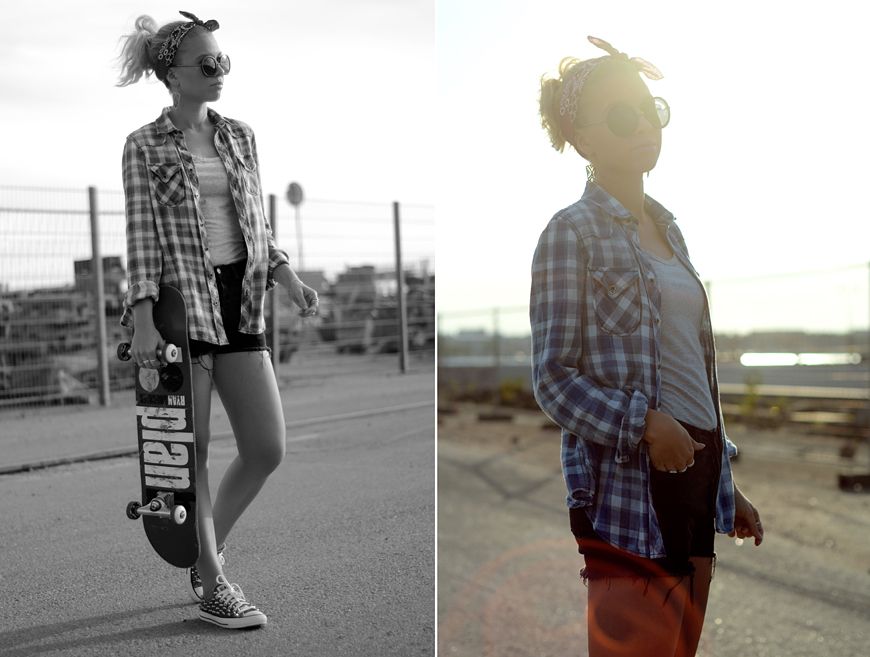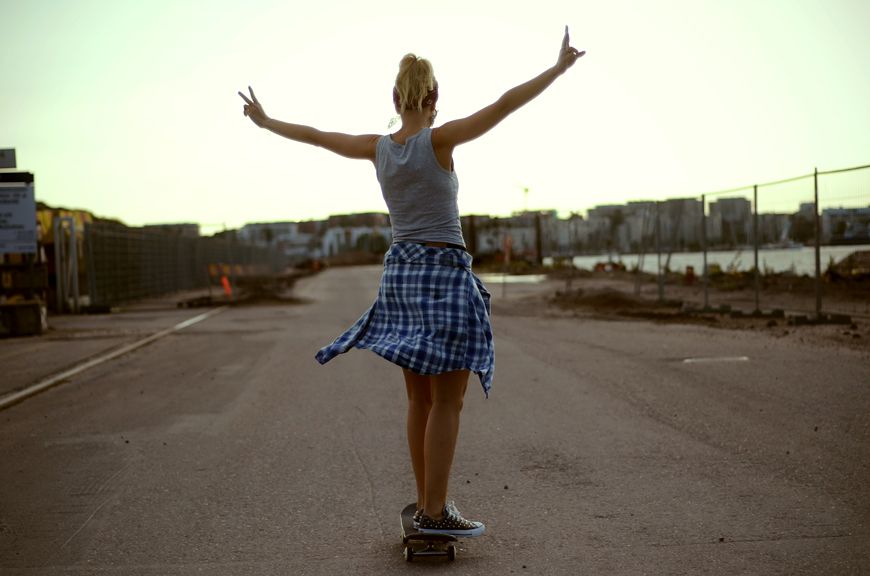 She was a skater girl, she didn't know how to skate...
Yup, to be honest I can barely stand on a skateboard without falling, but what wouldn't a blogger do for cool pictures, haha!
These were actually taken a month ago, when I still were able to walk around with bare legs. It's time to say buh byeh to summer and welcome the colorful fall!