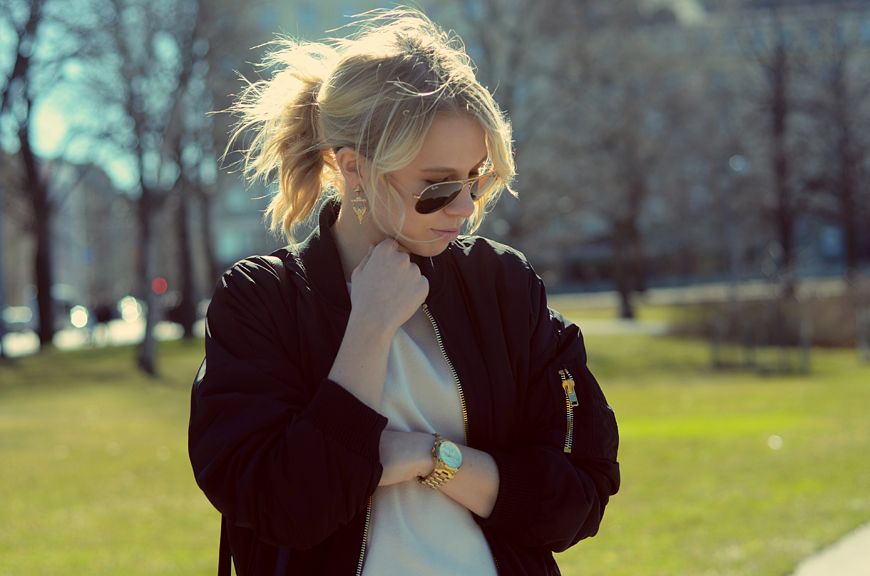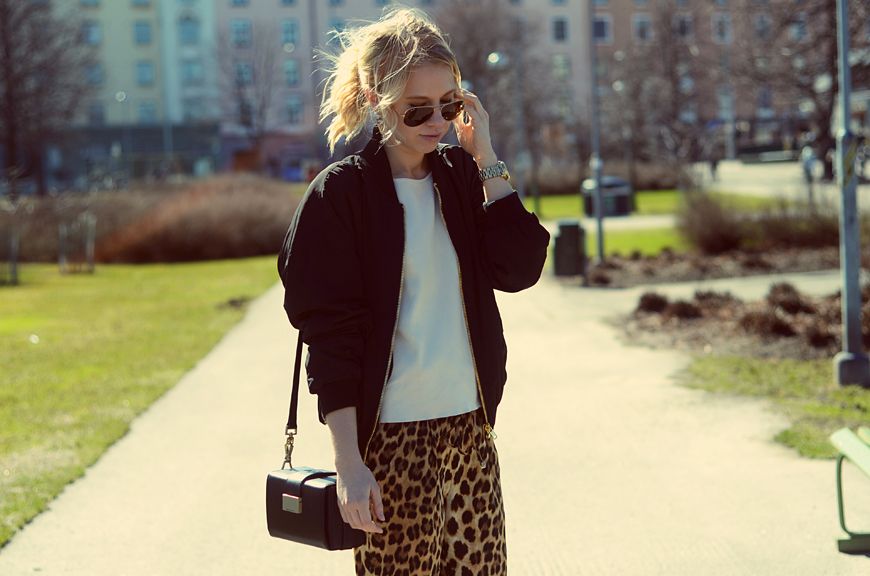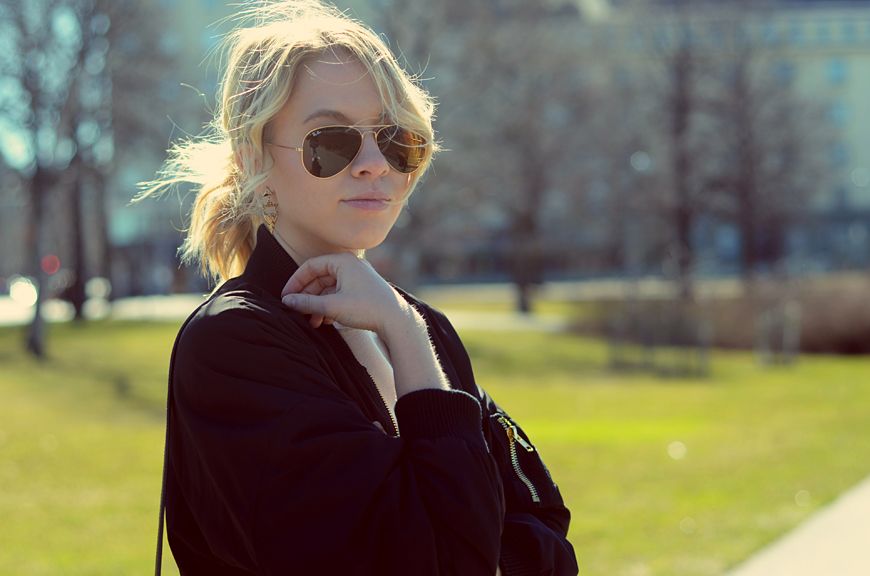 jacket Fanny Lyckman for Estradeur, shirt Monki, pants Zara, sunglasses Ray Ban, shoes Converse, bag & Other Stories, earrings H&M,

watch Michael Kors
Happy May Day my loves!
What have you been up to?
I've spent this public holiday outside in the sun, enjoyed an ice cream by the water and watching people. Ever since I was little I've loved to sit on a bench somewhere public and just look at people who pass by. I tend to think how their lives are like;
"where are they going now?"
,
"what are they going to eat today?"
,
"oh look at that crazy hat!", "are those two married?"
... I think it's fun and somehow even calming. Am I alone with this or does someone else do the same?