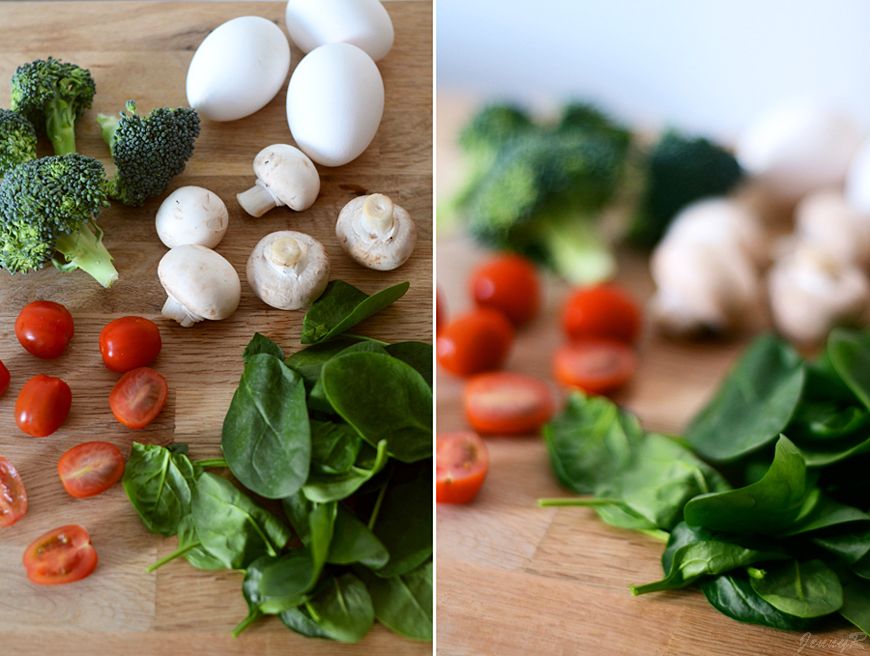 I thought it would be nice to share my new favorite breakfast with you. It's the good old omelet with some fresh veggies. I like to use
broccoli, mushrooms, baby spinach
and
tomatoes
. This recipe is enough for two people, so with a fewer eggs it'll be good for one person.
First I roast the chopped broccoli and mushrooms on a pan, until they're soft. Meanwhile I break four eggs in a bowl and break the egg yolks with a fork. Flavoring it with pepper and salt, sometimes even other spices like oregano. Then I add the eggs on the pan, mix it quickly with the broccoli and the mushrooms. I also add the sliced tomatoes on top and then I let the whole thing be on the warm stove until the omelet is firm. Finally I add a little more than a handful of baby spinach on the omelet and fold it.
Voilá
and there you have a healthy delicious breakfast!
What is your favorite breakfast?