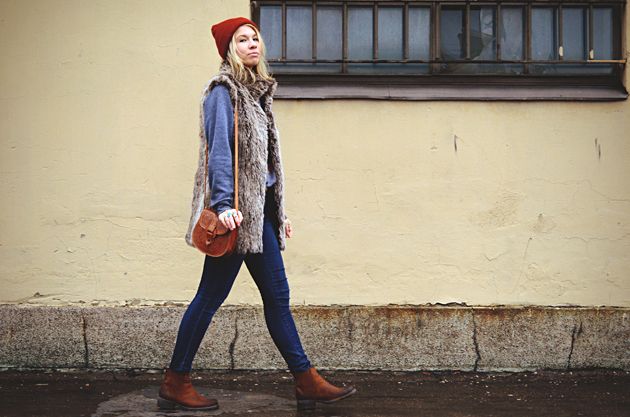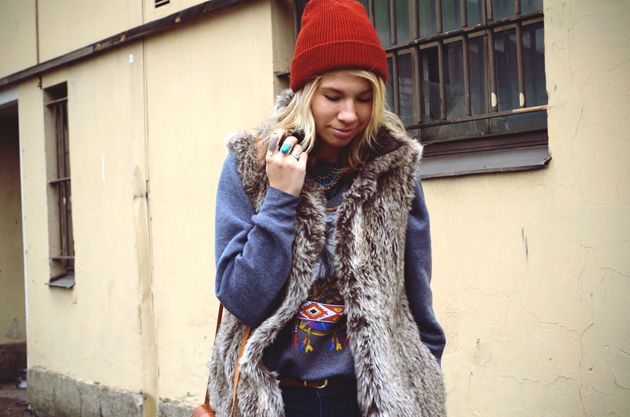 So this is how I've looked today. I got so happy when I refound this
faux fur
vest from my basement a couple of days ago! Too bad I didn't find it earlier, because it's almost too cold already to wear it just with a sweater. But a jacket under will work more than fine too!
Also so happy about my
new boots
that I bought in Stockholm. I've actually been looking for a pair of black biker boots, but when I saw these I just couldn't resist them. They go with pretty much everything -
pure love!