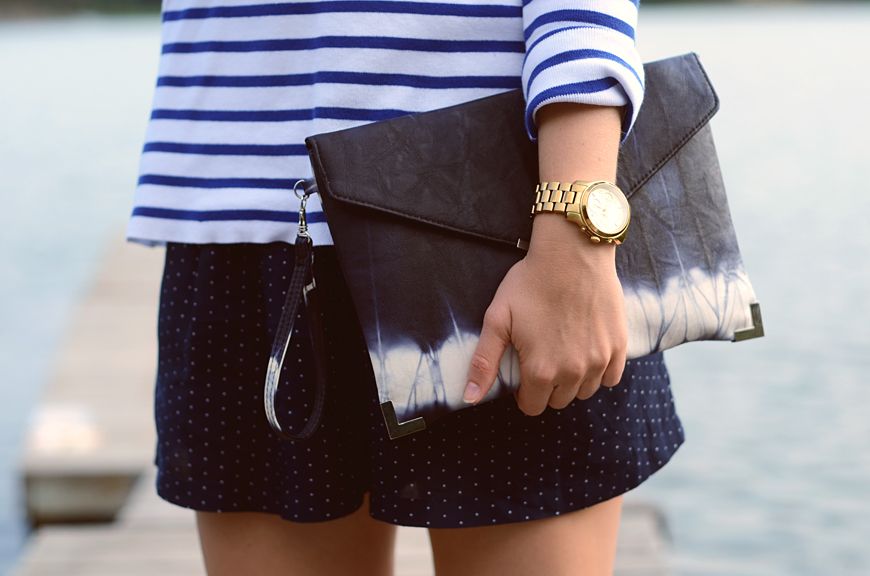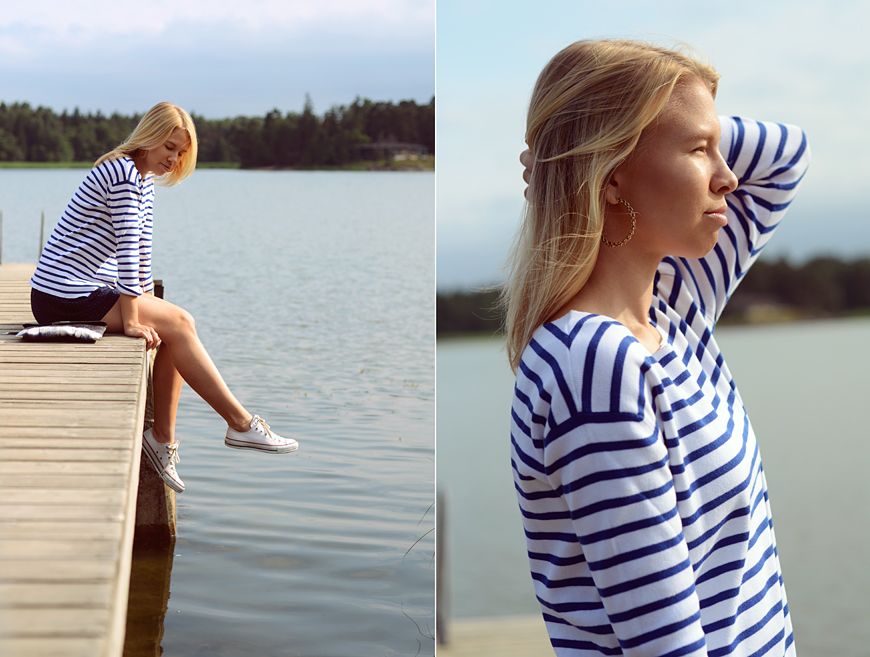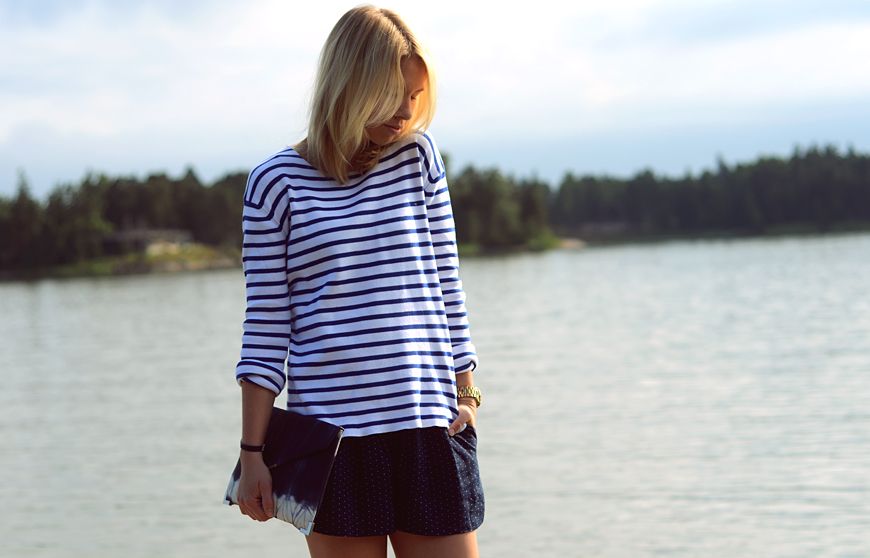 shirt Zara / shorts Vila / bag Lindex / earrings Accessorize / watch Michael Kors / shoes Converse

My very blue outfit from last week. I've always loved striped shirts, they're timeless and especially paired with gold accessories, it works everytime!
It's itching in my mind and my fingers... my vacation is only a few days away and I can't wait to get creative with my own stuff again and also have more time for my blog! The whole spring and summer has been tough in so many ways and even if I've tried so hard to keep my mind positive, I can't deny that my batteries are currently very low. But soon, so very soon I get to recharge them and hoping to get back in my own zone!