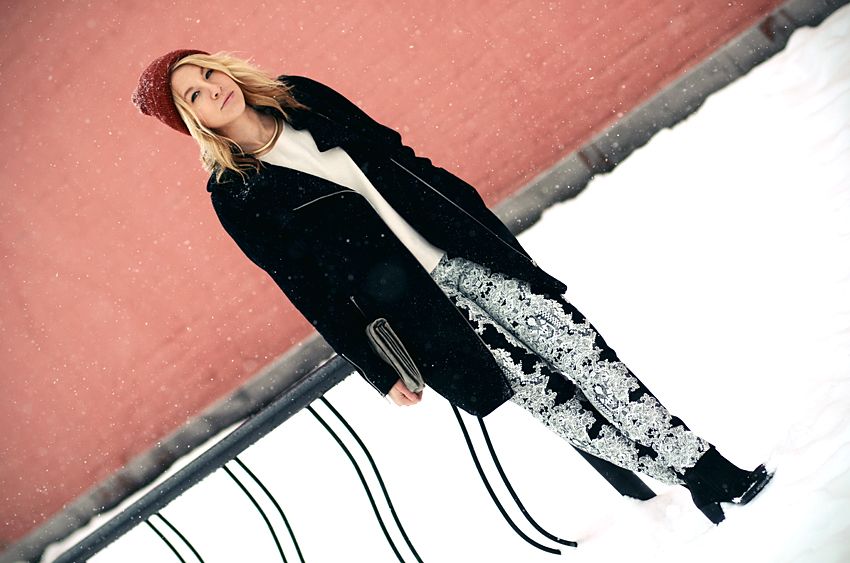 jacket and necklace Lindex / sweater Monki / pants H&M / bag GinaTricot / shoes

Vagabond

/

beanie

Brixton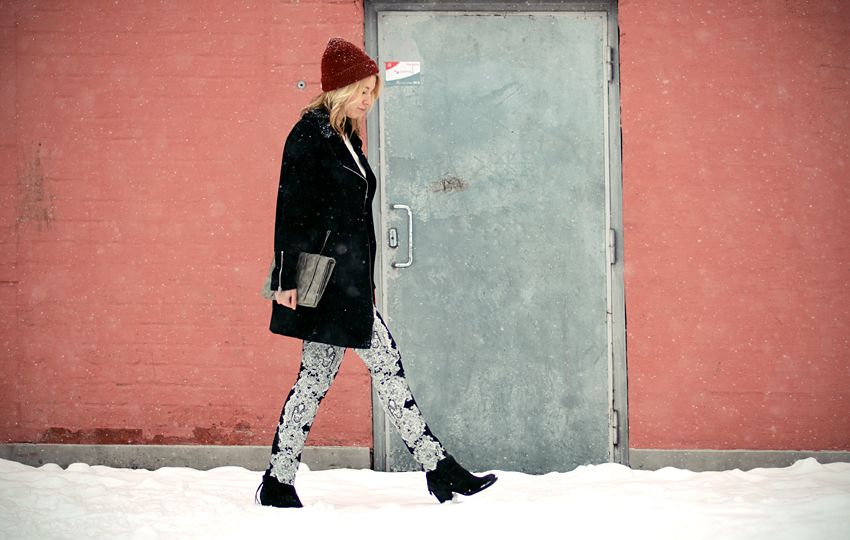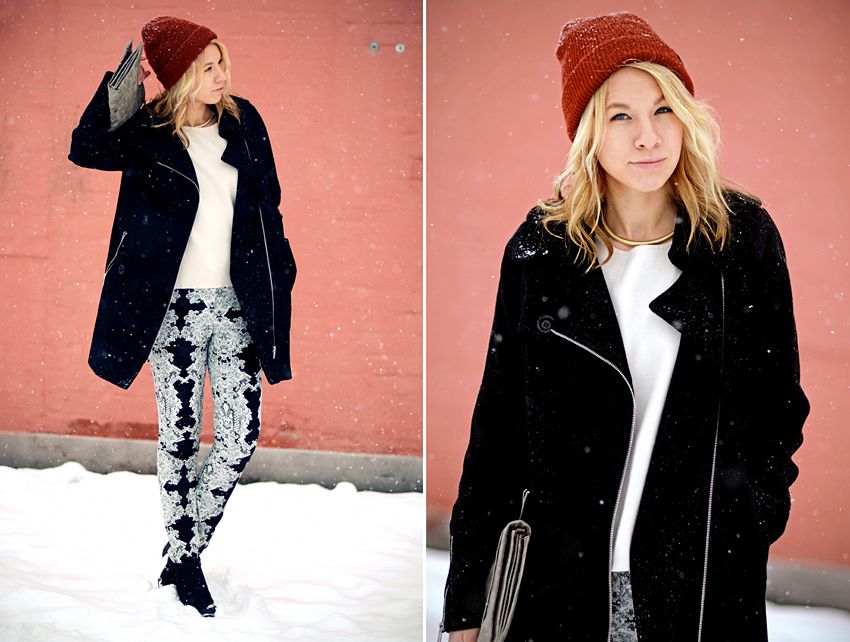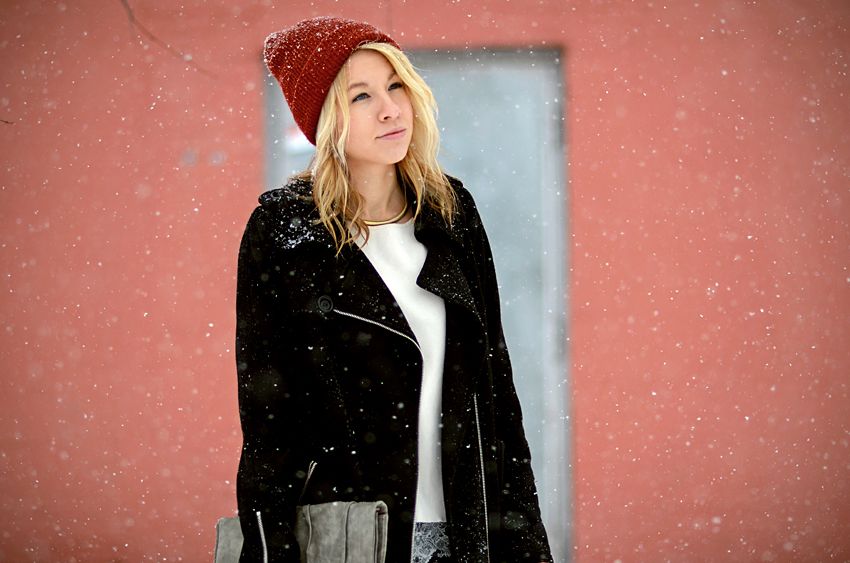 Hello friends! How are you all? I can't believe it has gone a week since I blogged last time. This week has been a bit crazy and busy, but luckily a weekend usually tends to make it a whole lot better. A movie, a whole lot of food and new pants totally made this weekend. Simple things are the best!
But yes, the pants... Lately I've noticed that I've laid my eyes on printed pants more than often and these were no exception. The minute I saw these I fell in love with them and had to click them home. Glad I did, because they've turned out to be my new favorites!