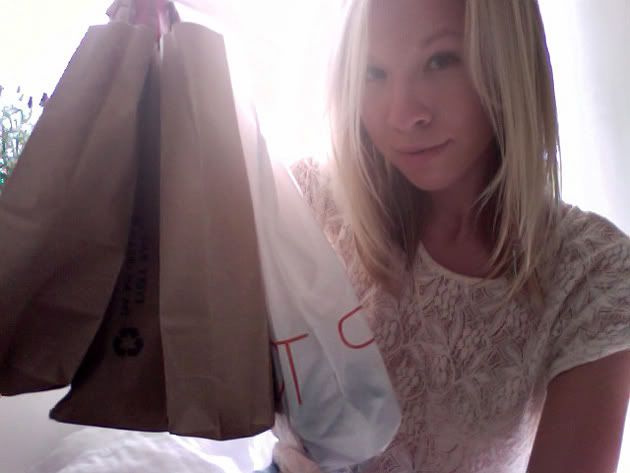 Kom precis innanför dörren.. är helt mos i benen! Vi har sprungit på stan i fyra timmar.
Helt galet hur mycket fint jag hittade i butikerna
, till slut måste vi verkligen slita oss hem innan vi tog slut på pengarna... det är ju ändå bara första dagen här!
Hjälp... hur skall det här gå till?!
Just came home.. we shopped for like four hours and my feet hurts so bad now. I found so much nice things in the stores and I'm afraid I'm going to be moneyless end of this week if I continue to shop like this, haha. Oh well.. let's see how this ends.