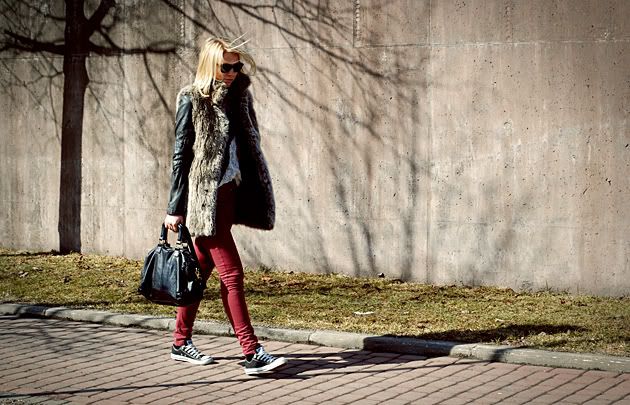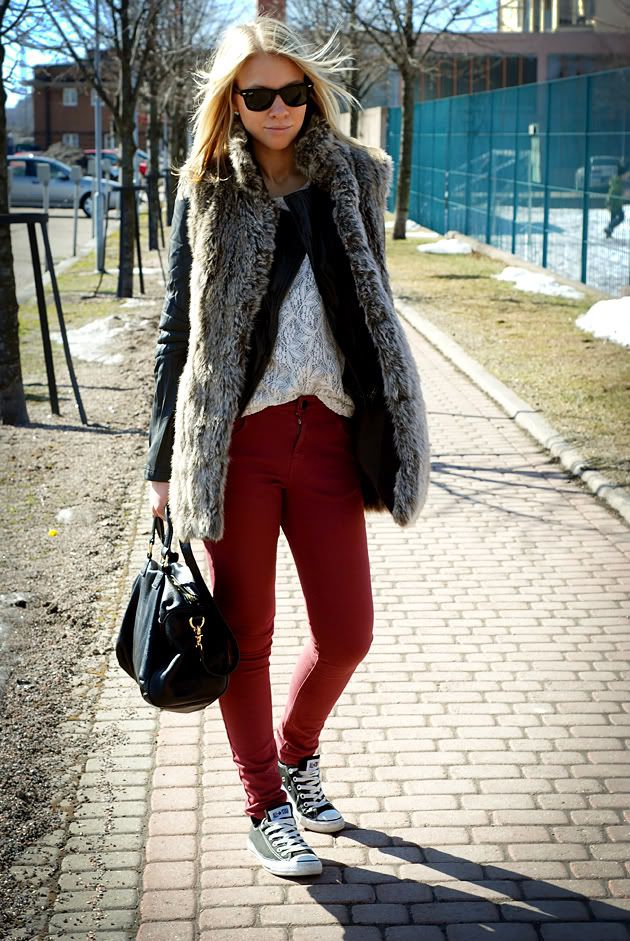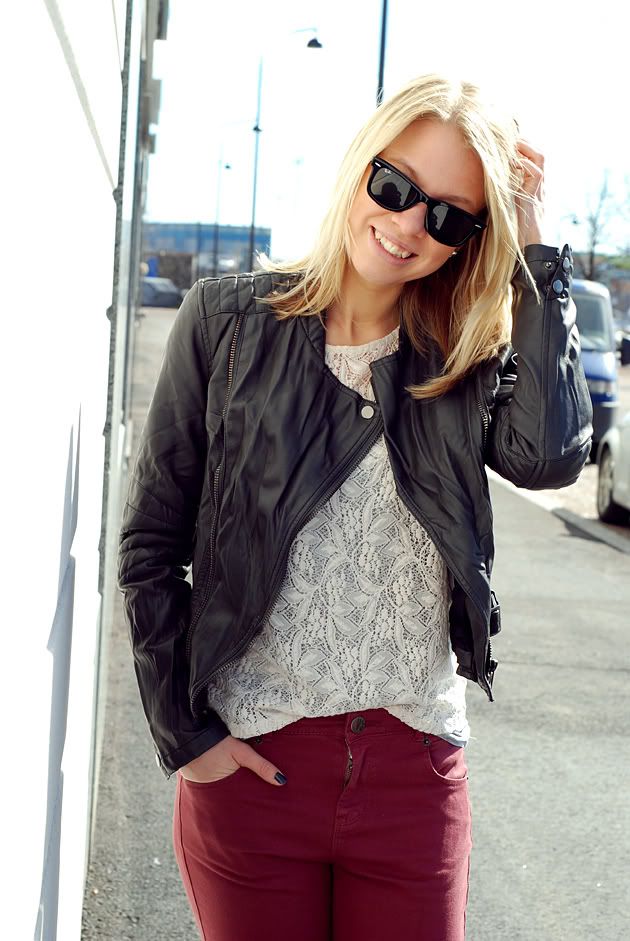 Ljuvligt vårväder vi har haft idag!
Vågade äntligen ut med skinnjacka och det härligaste var att jag frös inte alls... okej fuskpälsen värmde ju också ;) För övrigt är jag så himla
förtjust i mina röda byxor
,
skulle kunna använda dem 24/7!
Today we had the nicest spring weather and I finally dared to go out with my leather jacket... I didn't even get cold! Besides that, I have a huge crush on my new red pants, I want to wear them all the time..