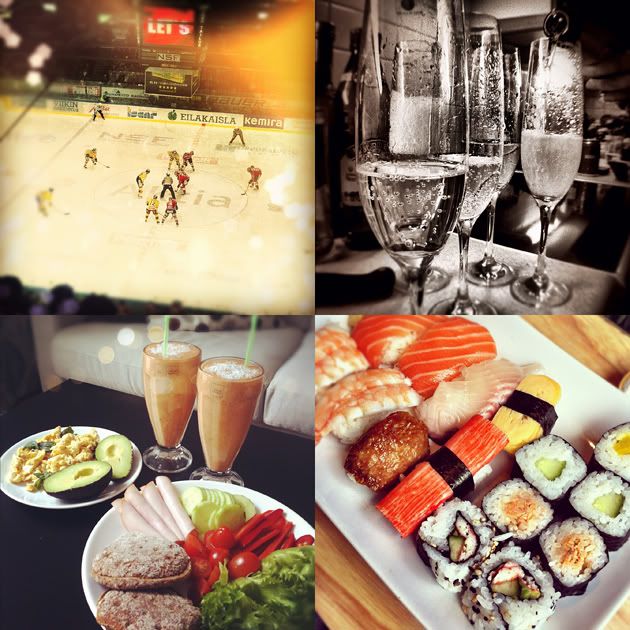 Stopping bye quickly with four instagram pictures from last weekend.
Friday I was at a hockey game
-
Saturday started with a good breakfast and the night went down with friends and drinks
-
on Monday I had a day off and went to lunch with my mom and ate a really good sushi lunch.
I've been so ridiculously tired this week, I'm guessing my body knows that my one week holiday is around the corner and wants me to give it up already. Still few days left to go...