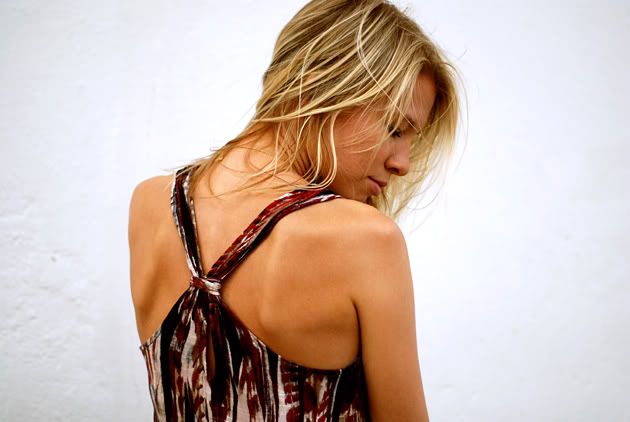 I love the back on my new dress.
For a long time I've wanted a dress that would have a back like this so I'm very happy I found it. Another funny thing about dresses... I've never been a big fan of wearing a dress but this summer I've totally fall in love with them. Still don't have many of them, but one important dress I have to buy soon is a
little black dress
, because I don't have that in my wardrobe!!